HOME
TRAVEL
MUSIC
FOOD
ABOUT
LE NÉNUPHAR SPEAKEASY
#travel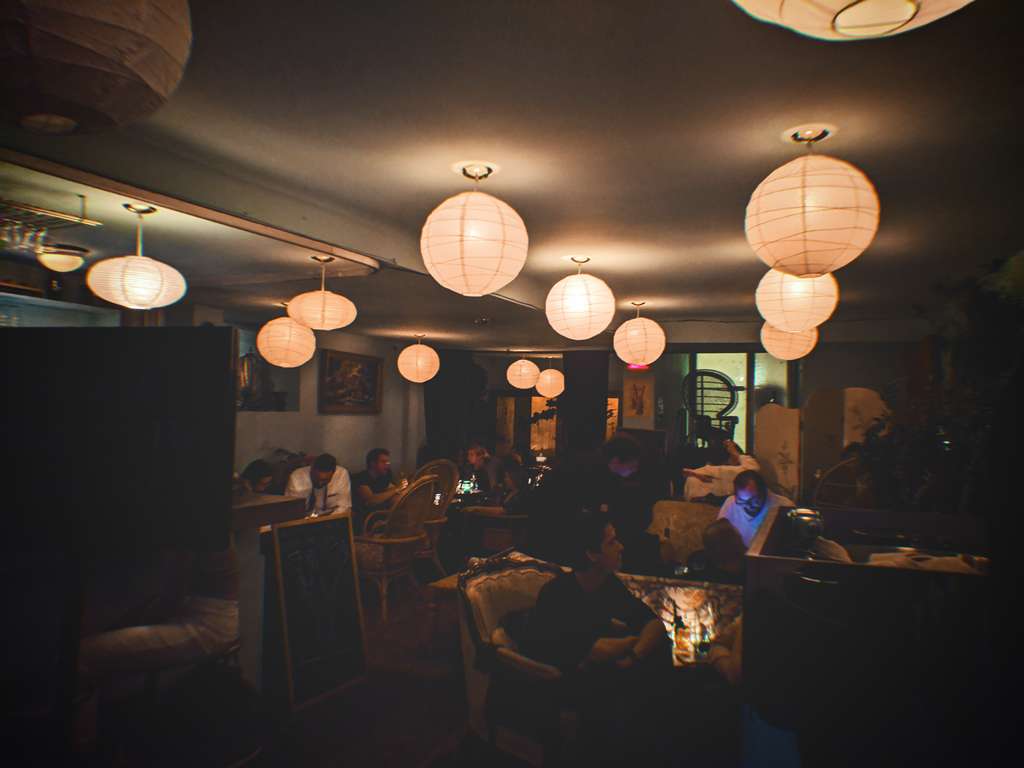 Tucked away in a building, somewhere in Limilou Québec is a hidden gem called Le Nénuphar Speakeasy.
Félix and I had been curious about this place for a few months now and on Thursday nights, they have jazz and tarot. Essentially, it is a night of jazz music and they have an in house tarot reader that sets up and reads your cards first come first serve. How could we not go?!
After a short bus ride into Limoilou, we set on our path to finding this hidden spot. Speakeasys were not actually easy to find during their prime, they were hidden spots where, during the prohibition period, people could go for music and drinks in a time they were illegal.
This place does have an address, and in keeping with being conspicuous, I won't go into too much detail about where it actually is located within the address-- and if you go to their website, there isn't much to see there either, aside from a few art pieces. Once we walked into the door, after searching for several minutes, we were greatly met with surprise and awe and my frustration of walking around, being hungry/hot (from all the walking around in our winter gear) was worth it completely!
It is fairly dark inside Le Nénuphar, music is blaring though you can't hear it from outside of the door and everyone looks very cozy. The bar is small, welcoming and perfect. The room itself is somewhat intimate and small, with comfy furniture, dim tea lights and fancy glasses that give this place such a vibe. We were sat next to a very nice couple who coincidentally were from Pennsylvania. After sitting for a few moments we heard them speaking english and Félix said to them "Do you speak English?" -- they replied yes and from there we had such a great chat. I'm totally rooting for them, they were there celebrating their 5th anniversary as a couple, and as we do, Félix and I suggested multiple places in Québec that we thought they would fancy. I hope they get around to seeing those places!!
There is something about Québec City and it's beautiful quaint petite places like this speakeasy that I just adore. We both truly love exploring the city and finding little hidden moments to tuck away in and experience. Le Nénuphar is definitely a place we will be coming back to because we didn't get a chance to have our cards read due to how late it was getting.
Definitely worth searching for and a new place to keep visiting that we can tuck away in our pocket for later.
xoxo,
Kate