HOME
TRAVEL
MUSIC
FOOD
ABOUT
BECOMING VEGAN- A MEMOIR (OF SORTS)
#food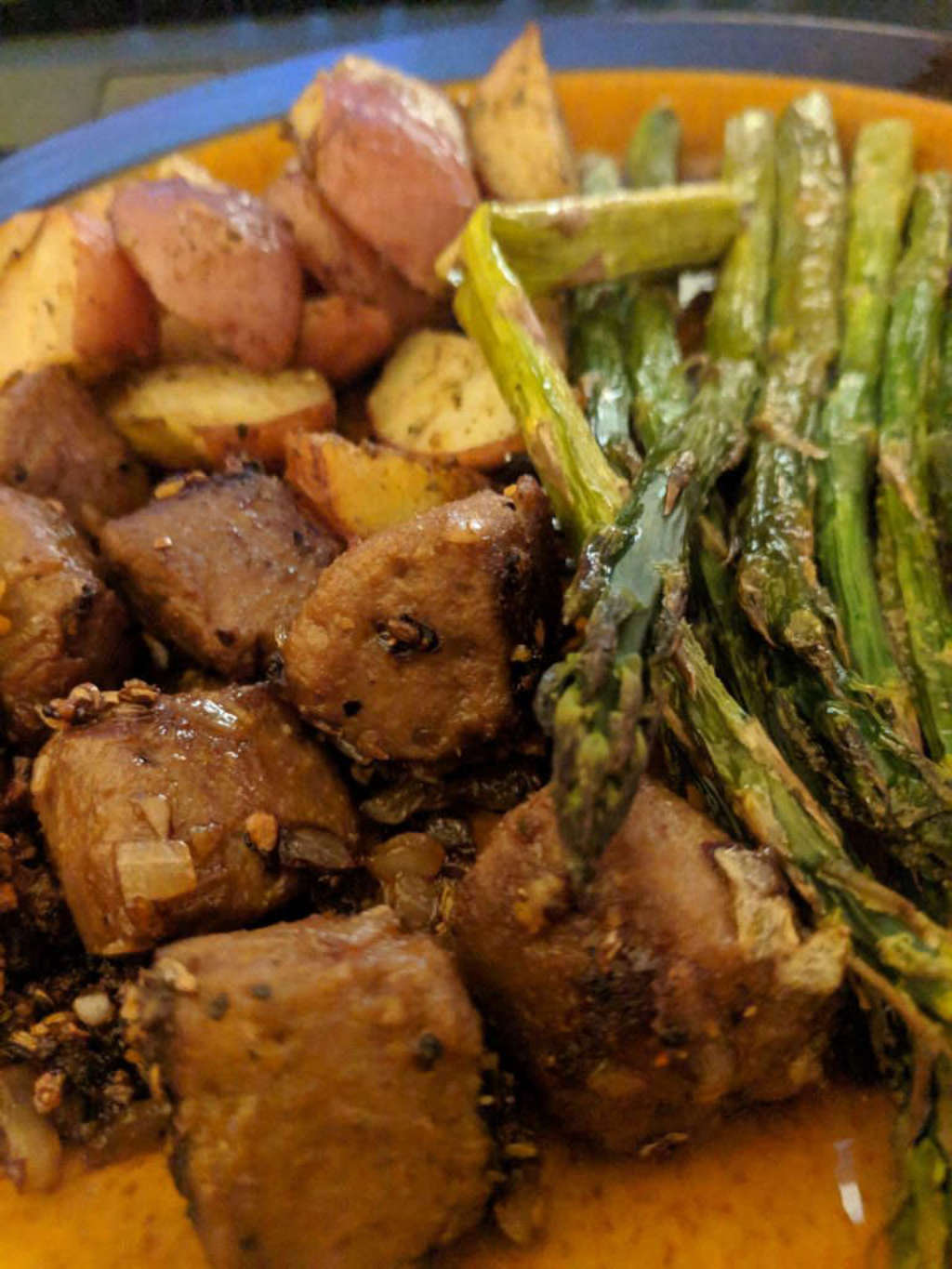 Hello my lovlies! I hope time is finding you well. Happy New Year!! I cannot believe it is 2019....wow! 2018 was quite an exciting time for me, and 2019 has already proven itself to be quite exciting.
I wanted to talk about becoming vegan. Like, it's some right of passage or something - everyone that has ever become vegan, talks about "transitioning" - like "when I was transitioning", or "it took me this long to transition" as if we're all becoming vampires. It's so interesting the way this is spoken.
I wasn't born vegan - in fact, I was vegetarian in college, and was for about 6 years until the person I was dating at the time who was a meat eater, ended up swaying me to come back to the dark side (and no I won't be bashing anyone in this post about eating meat. I'm not one of those vegans, do what you want.)
Then following my separation/divorce in 2017, I slowly started cutting back on meat in my diet. Chicken was the first to go, in fact I couldn't even stand it when I ate it and then red meat, save a steak here or there and on special occasions. Then I started searching for vegan alternatives to things, I really took to this as a plight, like I needed to hunt for this stuff and felt so satisfied when I finally found things!
Starting with eggs - I loved bacon and eggs for breakfast, and well I wanted to try to find something that could be a substitue for eggs. I found vegan egg replacer, thinking it was something I could throw in a pan and fry -- to my surprise, its actually for baking/cooking when you're mixing things together. Then vegan egg and then tofu scramble, on which I've settled.
After eggs, then came cheeses, then "meats" - and long story short, November 2018, the week of Thanksgiving no less, I decided, to have an all vegan thanksgiving. I live streamed the whole thing and my gosh, everything was so delicious!!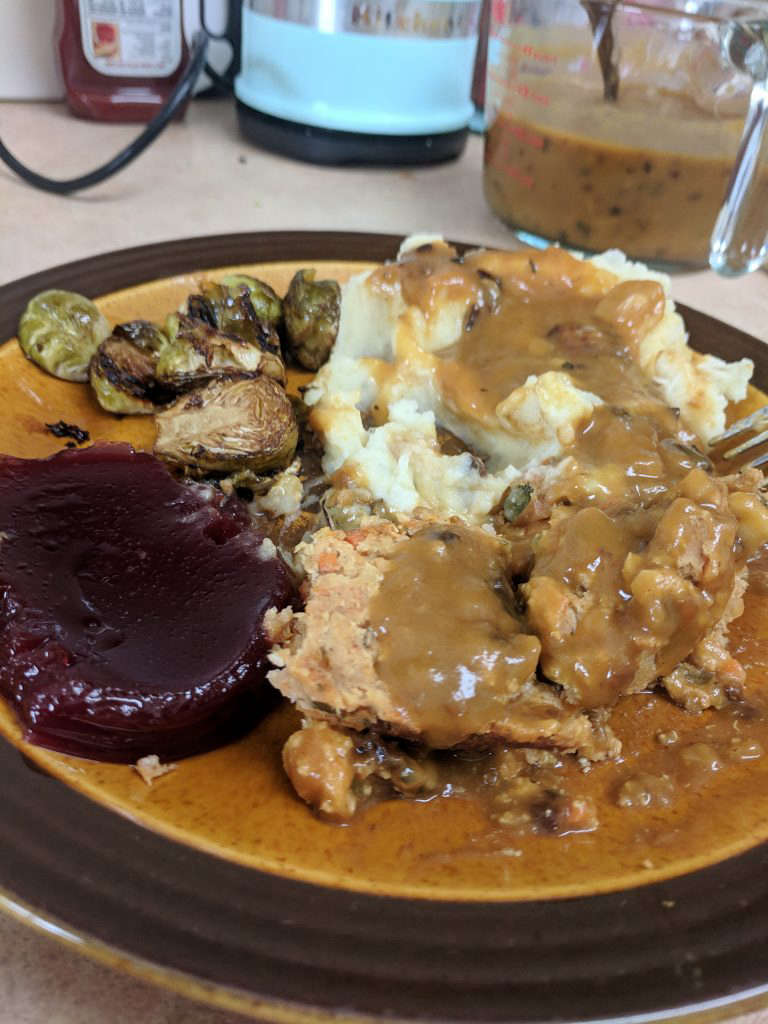 ---
Now I'm going to circle back to the whole "transitioning" thing - I didn't necessarily go vegan over night - in fact, I really wouldn't recommend it, unless you live on the edge and like a challenge. It really does take time to replace the animal products in your life. In fact, when I decided to completely take the plunge into veganism, I still had days where I'd have meat or cheese, and you can't get on yourself for that. I made it clear at work I was vegan, and guess what -- when they order food for us, they always ask me about my preferences, and I even have friends who've come up to me to taste food I've brought, to exclaim "they're thinking about it too"...so exciting.
It's been about 3 months now - and yes, I've still slipped and ate brie, and had turkey on my sandwich, or mayo. But, I'm doing really great at this. The benefits for me, are amazing. I feel better in general -- I notice when I do slip up, or have slipped up, that I feel sluggish, tired, really bloated and full and just gross. So it keeps me honest, and it keeps me going.
---
Today - I'm really in love with being vegan - the thing that I've enjoyed the most about it is truly the discovery of finding flavours, and recipes to try. Seriously - I L-O-V-E to cook
some good food (of course when I have the time and not in a rush). I think my dad really help me appreciate the creative process of cooking in general. Thanks dad!
If you're someone who is thinking about transitioning, to being a vegan, not a vampire just so we're clear, then I really suggest doing research. Find a vegan blogger or youtuber, or recipe books that really resonates with you. It will make it easier, trust me! Keep at it -- dont' give up. Sure you'll make something that just doesn't quite taste great, but try again, manipulate the flavours, add things, take things away from the ingredients. Don't be so hard on yourself if you "cheat" and have a turkey sandwich, or dive in to a huge pile of mozzarella cheese (i haven't actually done that, its just for the story) - you'll be fine. AND find your compassion and don't be hard on people who choose to eat meat. Seriously, I think more people would be vegan if it weren't for vegans that blame and make others feel awful (i've done this before and i didn't like myself for it -- sorry internet!)
Anyway -- here's a couple of my favourites I've made and until next time!!
xoxo,
Kate