HOME
TRAVEL
MUSIC
FOOD
ABOUT
5 SURVIVAL TIPS TO QUEBEC CITY
#travel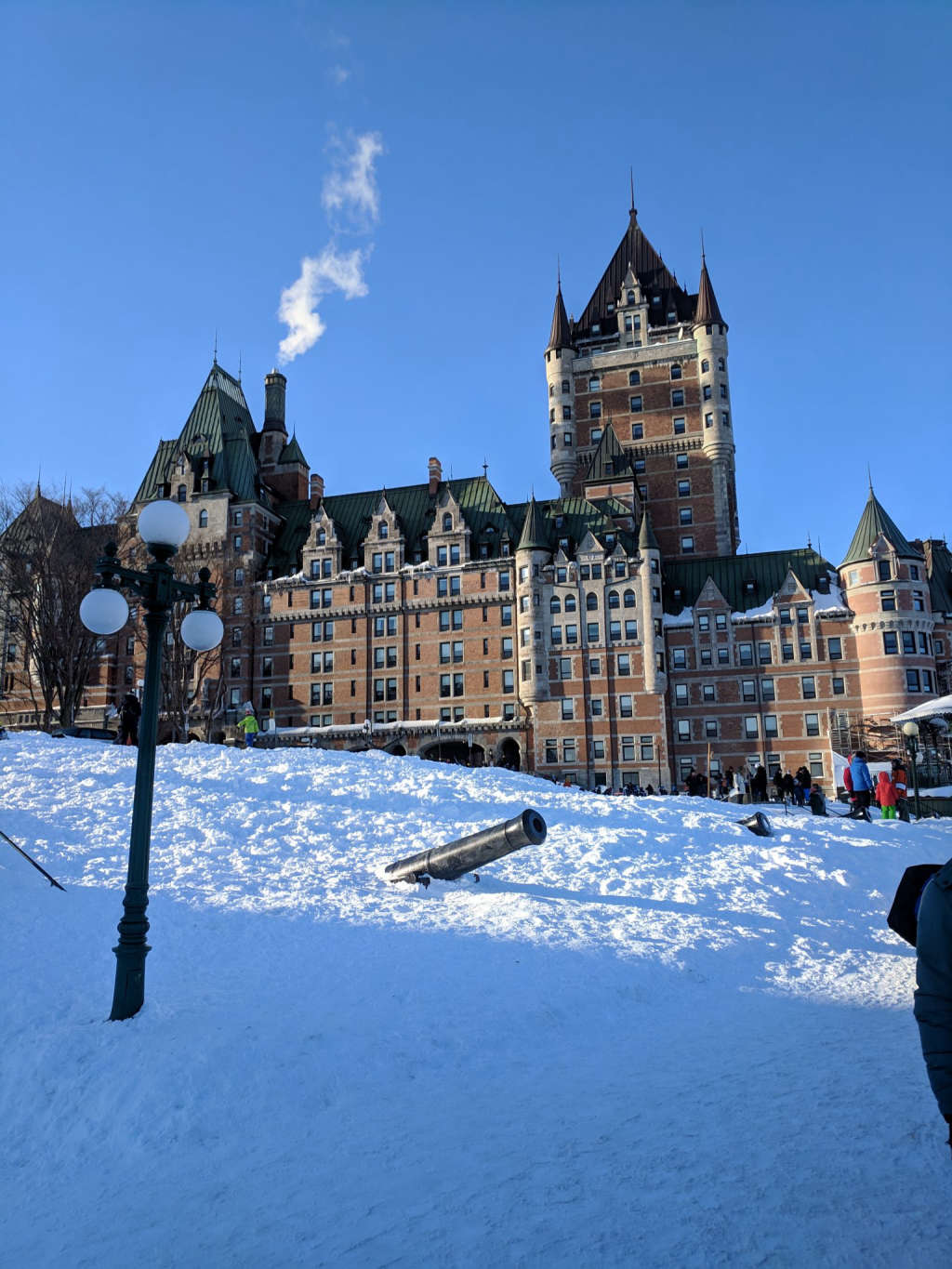 Salut! After my recent trip to Québec City, I wanted to share with you all at least five things I've noticed while visiting. Each time I visit Félix, I notice something new about either my environment or about the experience of just getting around town. As a person who thinks it very important to be as little touristy as possible, I wanted to also share this with you!
So if you're a person wishing to visit Québec City, or maybe like me, you're immigrating there - here are five survival tips to help you!
French
This comes as no surprise that Québec as a province is french speaking and even more so I find in Québec City. Don't worry - things will be in both french and english. Though, I implore and suggest to at least learn some french to get you by while visiting. The Québécoise have a deep rooted history and LOVE of their language and being an anglophone taking the time to even acknowledge this and speak at least "s'il vous plaît" and "merci beaucoup" goes a long way! You can't be shy to ask people to speak english with you, though I will say, early in my french learning days - many Québécoise automatically swapped to english or asked if I preferred it after my attempts to pronounce things. The Québécoise are very warm and welcoming, so don't be afraid to be confident with or without your french, but make sure to pack it in your suitcase!
Public Transport
Getting around the city is so easy, whether you walk, take the bus OR Uber, everything is so close, especially in Old City. Personally - if you are coming to visit, I suggest staying outside of Old Québec and bus into the city. I think I paid something like 17,50$ for 2 day buss passes and you can literally ride any bus line with them. Be sure to separate the passes, because as soon as you use one - it starts and only counts for that day. If you're coming to live here, buy the Opus bus pass! It's re-loadable and you won't find yourself scrambling to buy a pass prior to taking your bus!
Also - the bus is literally "yours" - like, you tell the driver when you need to stop. Some of you are probably not surprised by this and are thinking, "yea, this is how a bus works" but as a non-bus rider normally, it was something so surprising and exciting to me once I finally understood how it worked! One thing I do want to point out is to mind your space, be aware of bumping into people if you're finding a seat and the bus starts driving away (trust, it will not wait for you to sit down) and remember to say "pardon" if you do bump into anyone. People exit and enter quickly, so once you exit, and need to check things, walk out of the way to do so!
Great Walking Shoes
I think this one goes without saying but you need to invest in pretty decent walking shoes. If you live in a city, this isn't something new to you - in fact, you probably know to bring a back up pair of shoes for work or something. Though if you're going to spend the day out and about and walking all over, make sure to at least pick a pair of shoes that are both cute and conventional. My first trip to Québec, I wore a pair of shoes through the airport, had to run and ended up hurting my feet :( -- then ended up wearing boots most of the trip due to my foot pain.
If you're visiting in the Winter, don't wear Ugg boots through the wintery, slushy streets. Seriously, I saw some ladies doing this and thought about how cold and wet their feet must be getting. Invest in great winter boots!
Grocery Shopping
If you're just visiting, and for a short period of time, you most likely won't encounter l'épicerie, but if you're staying for a long time, and you want to cook meals OR you've just recently moved here - you'll notice something about the grocery stores. They're pretty much the same as anywhere, but it is more the branding of things. You won't see a lot of flashy packaging and you'll most likely not recognize a ton of brands. I haven't found it hard to "shop" for things that I'm used to here in the states, but one thing I had a hard time finding was the type of creamer I like for coffee. Luckily during my last visit I found the one - though it still wasn't "the one", it sufficed. Some of the other creamers I have tried aren't even loaded with a ton of sugary sweetness that we see here in the states. A few of the vanilla flavoured ones I've tried barely have any vanilla taste. You'll also find a lot of other interesting foods and brands though, so you could make a fun thing out of trying different foods!
Paying the Bill
At restaurants you will notice something very cool and easy! Especially when you split the bill. In the states, you usually get your check, set your card along with it, your waiter picks it up, and then magically comes back with it for your signature. In Canada, at least in Québec, the waiter will bring the check, then a few moments later - after you've gotten your card out, will return with the tiny machine that allows you to pay right then and there. No magic, no wondering where they went with your card, and it makes it easier to split the bill -- OH and the tip, the machine has a % button, that you can select to provide a 15, 20 or other % tip to the waiter. Again, no awkwardly getting your phone out to calculate how much exactly you want or need to tip. This is by far one of the coolest things I've seen and really wish that in the states restaurants would adopt this method.
Seriously - I love Québec City so much - the people, the energy, it's all so awesome. I'm so excited to be living there permanently and to expand on my list of things I learn or experience.
Do you have any of the same experiences or others to add? Feel free to let me know :)
à prochaine!
xoxo,
kate